Project Description
Alabama Turfgrass Directory
Targeted Audience of Customers — Affordable Rates — Consistent Message
This Directory will be mailed to over 500 members and is a great resource that will be used all year long.
The Alabama Turfgrass Association is made up of:
Golf Course SuperintendentsLawn Care & Landscape CompaniesMunicipalities/Parks & RecreationSportsturf ManagersSod ProducersSuppliers
Total circulation: 550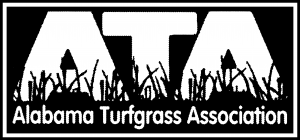 Alabama Turfgrass Association
Alabama Turfgrass Association
(ATA) is a non-profit organization established in 1961 to: Unite the supervising turfgrass management personnel of Alabama and Northwest Florida into a cooperative group for the collection, preservation, and dissemination of factual information concerning all aspects of their profession.To improve and enhance the individual and collective efficiency and public prestige of the membership through education of the general public as to the values of Turfgrass to society.To promote and support research, teaching, and extension efforts related to Turfgrass management at Auburn University." Each year the 
Alabama Turfgrass Association
holds educational events for all segments of the turfgrass industry. Five RoadShow Seminars are held throughout the state in January and February of each year, which offer a full day of educational topics specific to turfgrass management. Two fund-raising golf tournaments are held in March and April with educational sessions geared toward golf course superintendents. Every year ATA holds a Field Day which alternates between a Sod Producers Field Day and Sports Turf Field Day. The Field Days offer education for these industries as well as offering a chance to see and demonstration equipment on a sod farm or sports field respectively. ATA also hosts a three-day Annual Turfgrass Conference & Tradeshow which features over 20 educational sessions, a tradeshow with latest products and equipment offered to the turfgrass industry and social events such as the Membership Appreciation Dinner and Auction and Golf and Sporting Clay tournaments. ATA has been active in lobbying for fair water rights and a legal workforce – two topics that are crucial to our industry. ATA has worked with the Green Industry Council and the Alabama Employers for Immigration Reform on these issues. These topics are and will continue to be an important issue for our industry and ATA is committed to push for fairness in regards to our industry. The Green Industry Economic Impact Study that ATA helps funds has proven a major benefit in getting our voice heard on these issues. ATA is also committed to supporting turfgrass research. ATA holds two fund-raising golf tournaments each spring, The Mole Cricket Classic and the Poa annua Classic. 100% of the proceeds from these tournaments go directly to the Alabama Turfgrass Research Foundation, a non-profit 501 (c)(3) organization which directly funds research projects. ATA also hosts a live auction at the Annual Turfgrass Conference where the proceeds go to the operating budget of the Auburn University Turfgrass Research Center, the state's only turfgrass research facility.
Share this information!
Broadcasting your marketing message hoping it lands near some of your target audience no longer works.
 Alabama Turfgrass Directory allows you to narrow the focus and get your message directly in the hands of your customers across the state of Alabama.
 The directory is one of the main benefits of membership and is distributed annually.
Call Us Today!  615.790.3718
Or email us: alturftimes@leadingedgecommunications.com
We know that we can always count on you and Leading Edge Communications to give us a final product that we can present with pride to our members and guests. This year's program was no exception.
The Leading Edge teamwork approach has assisted in taking our corporate marketing message far beyond what we have ever accomplished in the past.
I'm consistently impressed with the quality of the VTC Turfgrass Journal – both style and substance are truly impressive for a state association.
[testimonial name="Joe Enciso" gender="Male" company="2010 Ohio Turfgrass Foundation President" link="http://www.ohioturfgrass.org/" target="_self"]Thanks so much for taking care of me! This is an extraordinary expression of customer service in my opinion and I truly appreciate it.[/fusion_testimonial]
Alabama Turfgrass Directory Contact Form